--Deadline for Senior Pictures for Yearbook

--SUBMIT SENIOR WILLS, PICS, VERSE, QUOTE….. TO ANNUAL CLASS

--ASK SOMEONE TO CREATE YOUR POWERPOINT SLIDE SHOW (or no slide show!)

--SUBMIT SLIDES FOR SLIDE SHOW (your pics will not be included if you miss this deadline!)

--ORDER CAP AND GOWN (this will be done for the entire class by a parent)

--ORDER ANNOUNCEMENTS (do this individually since students may want to create their own)

--FIND SOMEONE TO PUT TOGETHER PROGRAM (paper programs handed out at the ceremony)

--DECIDE ON CLASS GIFT (each member to share equally in cost)

--CHOOSE AND ASK GRADUATION SPEAKER (this may be valedictorian, salutatorian, or someone else)

--PAY GRADUATION FEE OF $180  (Covers diploma, cap & gown, flowers, refreshments, class gift,  powerpoint production,  honorarium for speaker, and transcripts sent for the rest of your life)

--ASK PARENTS OF JUNORS TO HELP WITH SERVING AND CLEAN-UP AT GRADUATION

--ARRANGE FOR A COMPUTER PROJECTOR FOR THE SLIDE SHOW (or no slide show)

--ARRANGE FOR SOUND EQUIPMENT AND A SOUNDBOARD OPERATOR TO BE PRESENT AT  REHEARSAL AND GRADUATION AND PLAN FOR STIPEND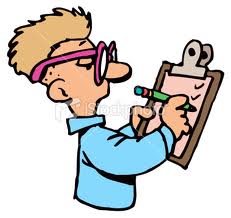 SENIOR CLASS CHECK LIST DEADLINES

Your senior year is here and as you start the process of picking a college, another step will be looking at ways to help pay for it!

The site below allows a family to submit a free application on-line for Federal Student Aid.  The FAFSA (free application for Federal student aid) application must be filed in order for students to receive loans and any other federal financial help...especially FREE money. 

It will become available on January 1 and must be submitted by June.  The sooner it is filled out the better as most colleges require it by February 15

(FREE money for students attending almost any college/tech school, etc. in Alaska)

Oftentimes parents find out that there are websites offering to help them find scholarships for their seniors.  But, like anything else, many of these sites are scams.  Before paying for, or giving out any info to these sites, read the info below:

Is this "Scholarship Search" a scam?

The Federal Trade Commission cautions students to look for these tell-tale lines:

  * "A scholarship is guaranteed or your money back"

  * "You can't get this information anywhere else"

  * "I just need your credit card or bank account number to hold this scholarship"

  * "We'll do all the work"

  * "The scholarship will cost some money"

  * "You've been selected by a 'national foundation' to receive a scholarship"

  * "You're a finalist" in a contest you never entered.


(what you should be doing and when)

Additional Sites

(loans for Alaskans)

(private loan)

(what you need to do to get one)



IT'S A BIG YEAR, SENIORS!!! START IT OFF RIGHT BY PUTTING THESE IMPORTANT DATES ON YOUR CALENDAR!!!

September

1.

Get an idea what colleges you're going to apply to.
October

1.

Start your college applications.
2.

Finish up any testing you need to do. Take the ACT/SAT if you need to.
November

1.

Submit your college applications. Most college applications are due around the end of November. Don't procrastinate until the last moment. Make sure you've filled them out to the best of your ability, and hit that Submit button. Once you have those in, you'll feel a massive weight off of your shoulders!
2.

Retake any tests. YOU MUST TAKE BOTH THE SAT AND ACT TWO TIMES BEFORE YOU GRADUATE!!!
December

1.

Visit some colleges over winter break IF POSSIBLE.
2.

Last call for testing! If you haven't registered to take your tests for the second time, you need to do it NOW!
January

1.

Begin on your FAFSA. The FAFSA requires a good amount of documents from your parents and you. Give your parents some heads up and show them what you need to fill it out.
2.

Start applying for scholarships. Remember, if you want Mrs. Jill's help on scholarships, you are REQUIRED TO TAKE THE "SCHOLARSHIP MINI COURSE" SECOND HOUR FROM Jan. 28th-Feb 15th.
February

1.

Check your prospective colleges' websites for their deadlines.
2.

Finish filling out your FAFSA. Having your FAFSA filled out before March gives you the best chance of receiving any kind of federal aid.
3.

Continue applying for scholarships. Mrs. Jill is here to help you!
March

1.

Find out where you were accepted.
2.

Begin to narrow it down. If you applied to a bunch of schools, start narrowing it down.
3.

Sign up for the AP Calculus Test with Mr. Leiter.
4.

Continue to apply for scholarships.
April

1.

Decide where you want to go to college. The final decision!
2.

Keep on working at those scholarships!
May

1.

Take your AP Calculus test.
2.

Scholarship applications! Seeing the pattern? These things will never leave you alone.

College Entrance Exams

The two entrance exams that students should prepare to take are the SAT and the ACT. Most colleges will accept scores from either test, but make sure you check with the college before you register for the test.  Below are links that will take you to the SAT and ACT websites so you can register for either or both tests.  Make sure you have a credit card available when registering.

When signing up, students should sign up for the SAT Reasoning Test ONLY.  They do not need to take any other test.  The cost for the test is $50 and will take place at KPC.  The SAT is a multiple choice test covering math and English.  There is also a writing portion of the test that most colleges haven't started looking too seriously at yet.  A perfect SAT score is 2400 and an average score is around 1560.

Cook Inlet Academy School Code Number is:  020132

I suggest that students take the test 2 times before graduation.  The average student scores 30 points better the second time over the first. 

Click on the "sign up/log in" button and follow the instructions.  The ACT is a combination of math, English, social sciences, and history.  It is a little more fun to take and kids who do poorly on the SAT usually have better luck on the ACT.  The cost is $35 per test. A perfect score on the ACT is 36 and kids who get a 23 should feel good about their score.

Cook Inlet Academy School Code Number is:  020132